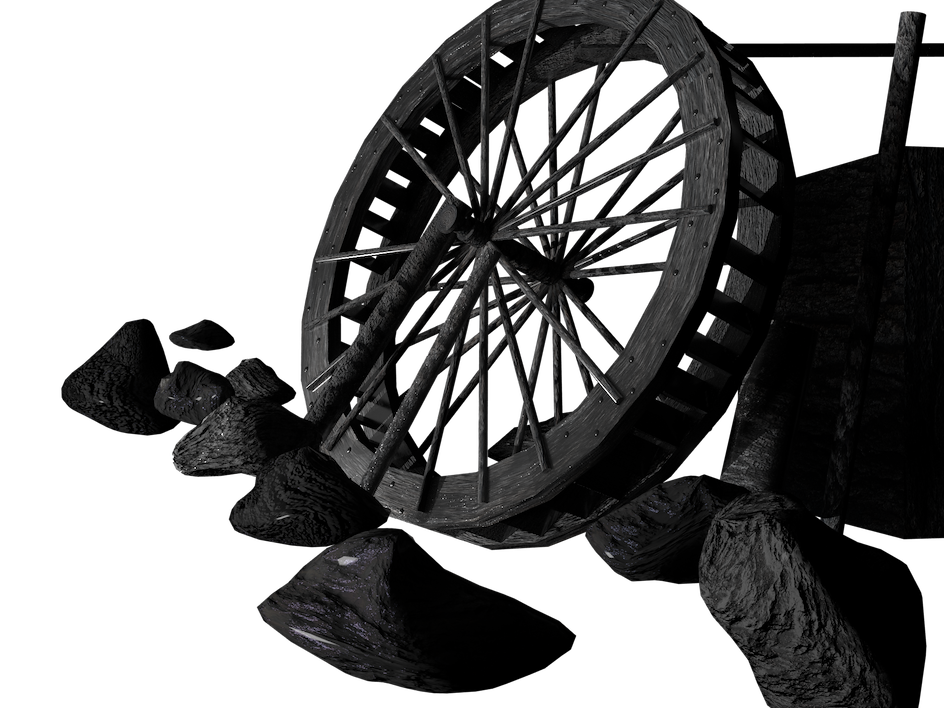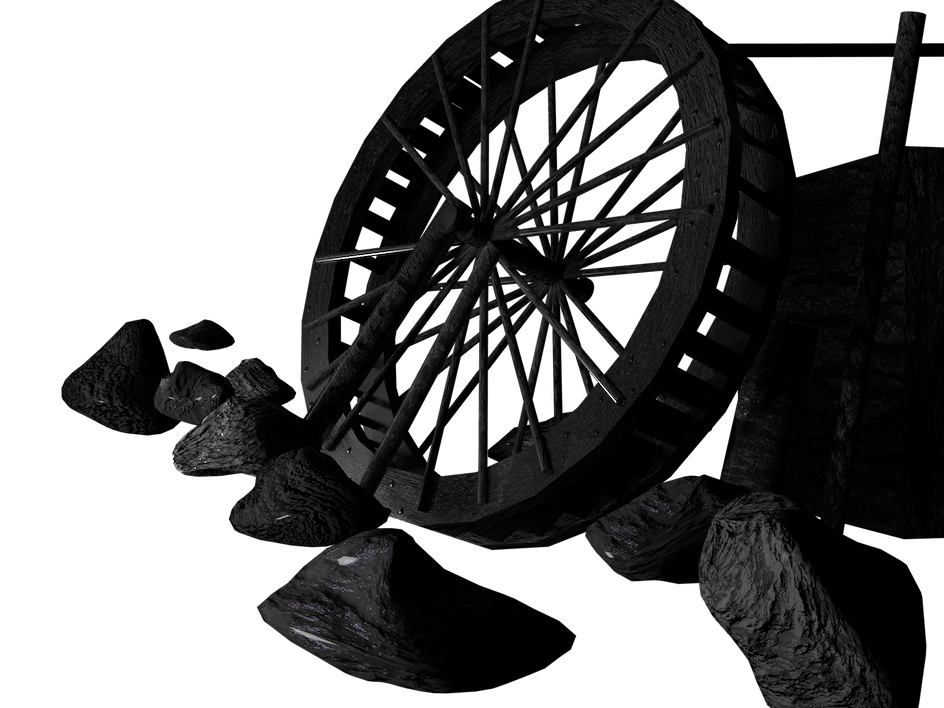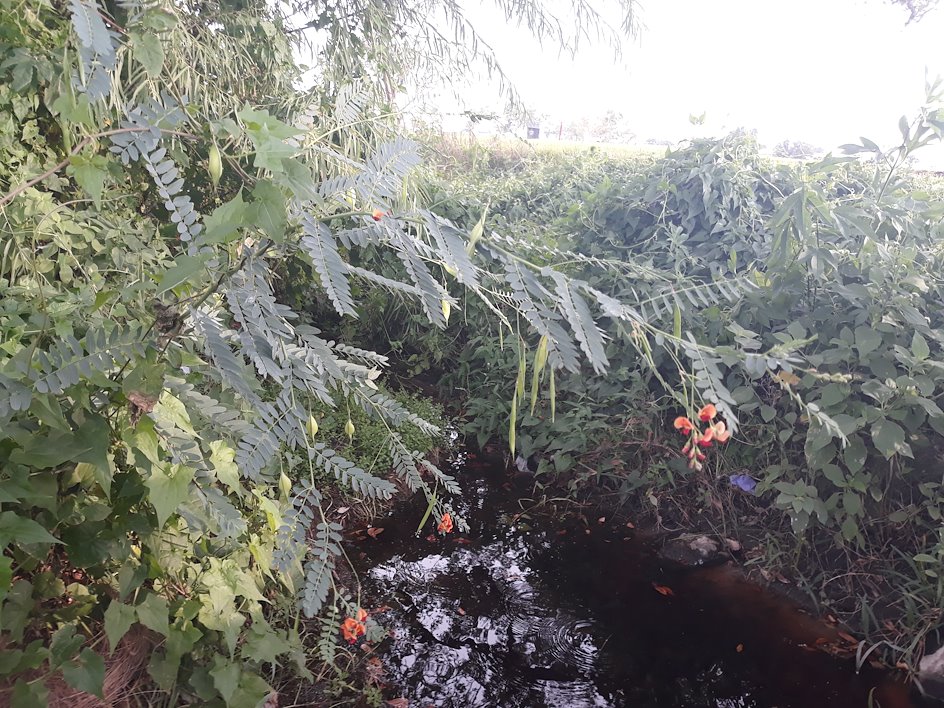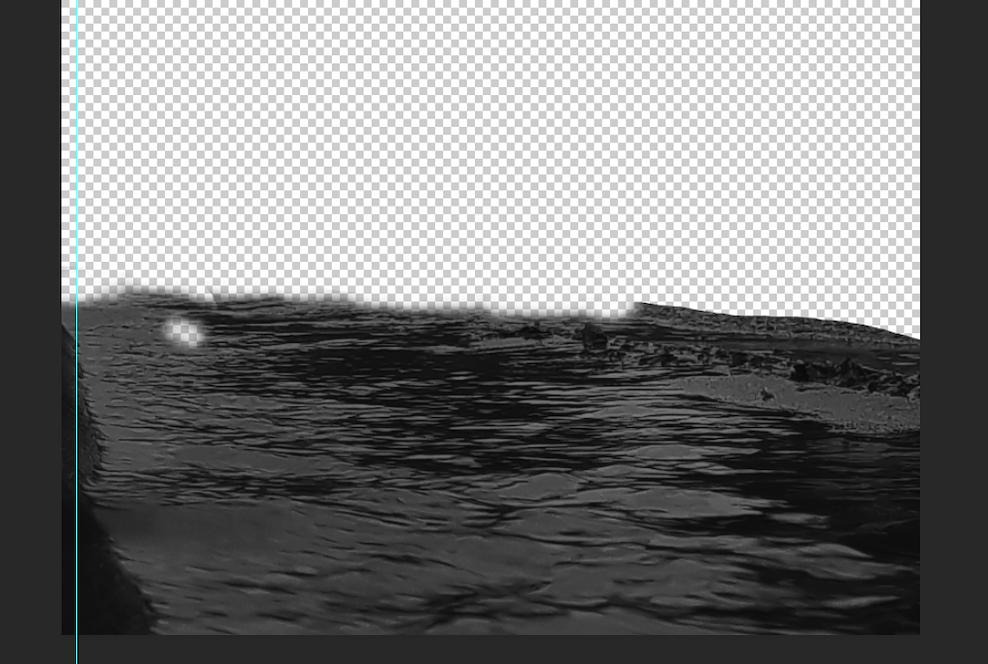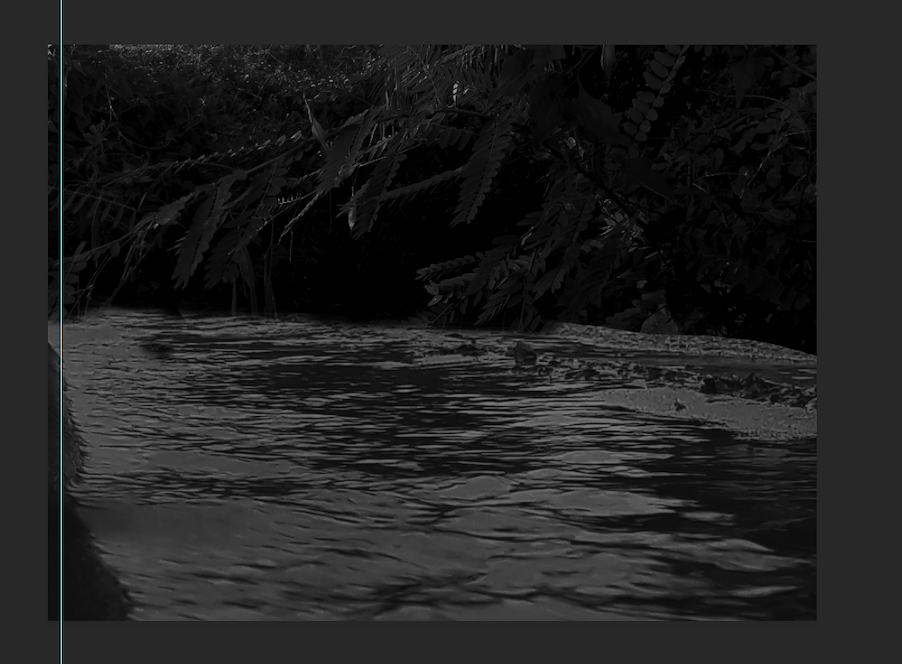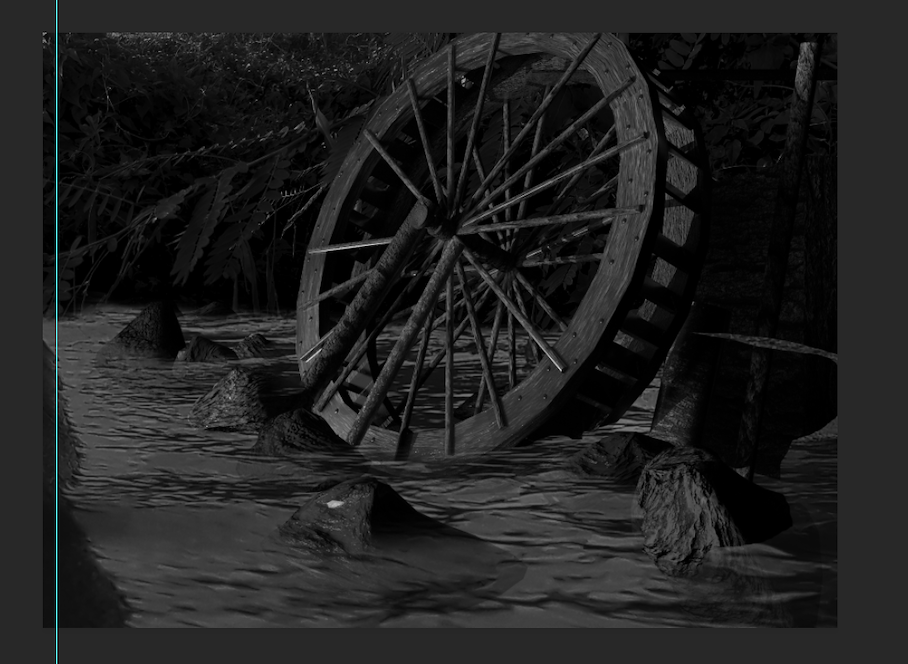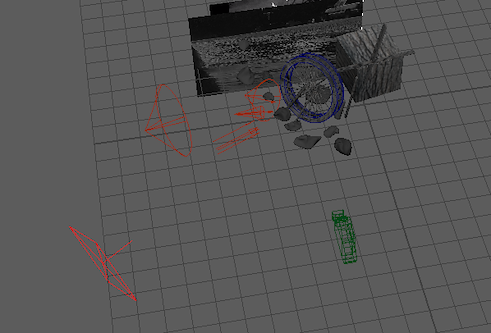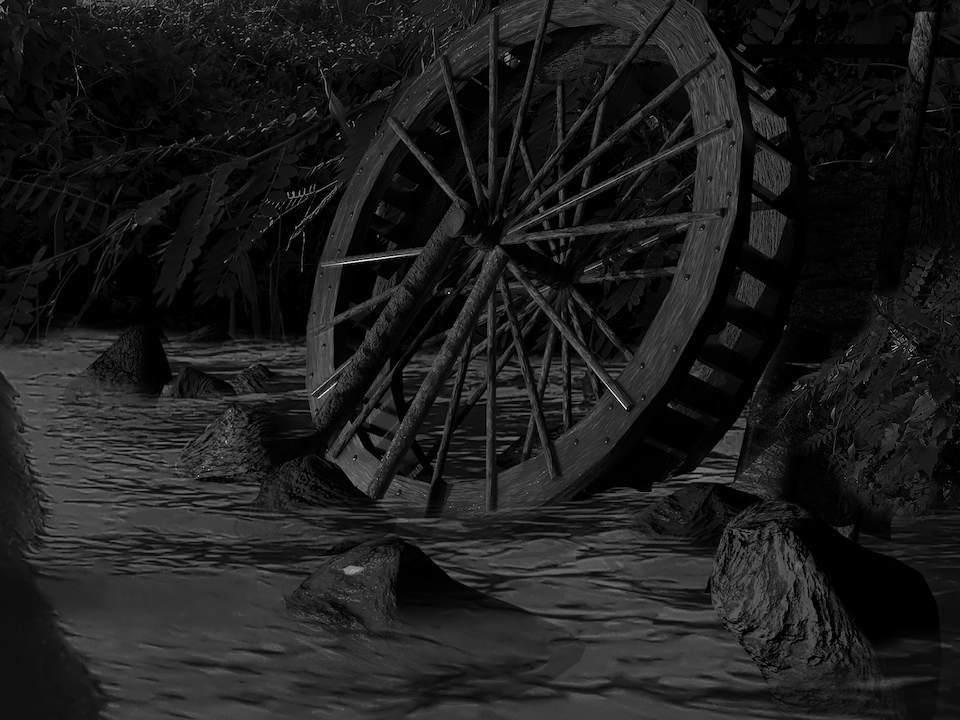 Final Post, first half is about lighting/rendering while the last is all about composting.
Lighting was a pain due to the scene being set at night. So I had the challenge of revealing enough to show off detail, and not enough to keep the scene in darkness. I went through an array of lighting set ups as shown above until I came to a set up that I liked. An area light to light the overall scene. One spot light to lighten the entire scene, and show their shine, and two spot lights that is mainly for the right side of the wheel. The final render is presented above.
Last came compositing. I first took the original photo and cropped out on the part that I wanted, aka the water. I then realized I needed something to fill up the space in the background, so I went out and took another picture as above. I positioned that and applied some filters in order to the desired effect that I wanted. I then placed the rendered png filed on top and began to manipulate it so the rocks would not just be floating on top of the water, but rather inside the water. Same goes for the wheel.
The final result is the last photo as shown.